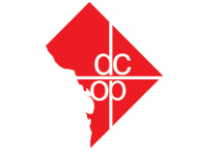 The DC Office of Planning (OP) is developing a Small Area Plan for the Pennsylvania Avenue East corridor. The plan will focus on enhancing a safe, accessible, and vibrant public realm; encouraging economic development and retail opportunities; improving transportation access and connectivity; and exploring housing opportunities to improve access for upward mobility. It is important that throughout this planning process you make your voice heard! To get involved, visit the project website (publicinput.com/PennAveSEPlan) to learn more, register for updates, provide critical feedback through the online survey, and sign-up for the first community townhall meeting!
The first community townhall will be held on Wednesday, April 14 at 6:00pm. The virtual meeting will be broadcast online at: publicinput.com/PennAveSEPlan. If you are unable to join online, you can also dial-in at: 855-925-2801 (pin: 9252).
Thanks for getting involved in the Pennsylvania Avenue East Small Area Plan. If you have questions about the plan, you can reach out to the OP project team at PennAveSEPlan@dc.gov or call: 855-925-2801 (pin: 9252).