CURRENT OFFICERS ( As of January 2021)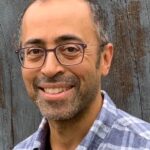 Stan Benton,
President
Stan.Benton@pennbranchdc.org
Kyle Murphy,
1st Vice President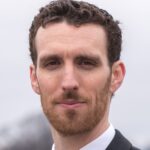 Kyle Murphy is a senior associate (non-resident) with the Center for Strategic and International Studies (CSIS). Prior to joining CSIS, he served as a senior analyst with the Department of Defense, where he authored assessments on global political and security issues. Kyle served at the White House from 2015-2017 as the National Security Council director for West Africa and as the acting senior director for Africa during the 2017 presidential transition. Kyle began his career in government on Capitol Hill, where he served on the personal staffs of Senators Jim Webb and Robert Menendez. Before joining government, he worked in youth education and served as a community organizer. Kyle has a master's degree in security studies from Georgetown University and a bachelor's degree in African and African-American studies, philosophy, and sociology from James Madison University. His analysis has been featured in various outlets including the BBC, CBS, France 24, MSNBC, and the New York Times.
VACANT POSITION:  2nd Vice President
Mohammed Williams, Treasurer
Mohammed "Mo" Williams is a former U.S. Navy Corpsman and he is currently working at the Federal
Aviation Administration (FAA) and the Program Manager for Workforce Planning and Analysis. His background in Financial Analysis, Financial Management, Program Management and Planning have adequately and effectively prepared him to perform the duties of Treasurer. Since, the conclusion of my Military service, Mohammed has worked as a Finance Analyst at Homeland Security, Country Development Officer at USAID, and now Program Manager at FAA. He was born in Freetown, Sierra Leone, and migrated to Alexandria, Virginia months before the civil war
started. He attended middle and high school in Virginia, and joined the Navy after graduation. During his 8 years in the Navy he traveled to 10 countries and deployed twice. He  moved back home after his time in service ended and attended George Mason University, while working at Lockheed Martin during the day.  Mo and his wife Tiffanie  moved to the neighborhood on Sept, 25, 2015, and they have three children.
Marie J. Fritz,
Recording Secretary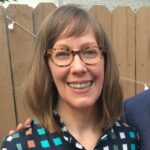 Marie was born and raised in northeast Pennsylvania and has lived in DC for over 20 years. After college she participated in a one-year volunteer service program in New York in which she lived and worked in a homeless shelter for women and children. She has worked in community development, direct social services, evaluation, and low-income housing policy. Marie completed her PhD in government and politics at the University of Maryland and teaches courses on social policy, social science research, and U.S. politics at American University. She resides on 38th Street SE with her husband, John Riley.
Paul Grant,
Communications Director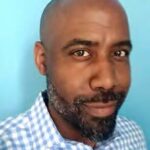 Paul Grant is a native of South Carolina. He is Chief Creative Officer and Senior Producer at Ascender Communications (dba Ascender Films, Inc), a full-service digital advertising and media production company, based in Washington, DC. He established the firm in 2005 and has 20 years of professional experience producing award-winning advertising and public health campaign messages for non-profit advocacy groups, businesses, and federal agencies. He also produces interactive content, oral histories and factual/exploratory documentaries for museum exhibitions and broadcast media. Paul is a member of the American Advertising Federation (AAF-DC), American Institute of Graphic Arts (AIGA), Women in Film and Video (WIFV-DC) and the Association of African American Museums (AAM). He studied film-making and graphic design at Virginia Commonwealth University, School of Visual Arts in Richmond, VA. In his spare time, he enjoys
reading, collecting and listening to vinyl records, and attempting open-fire cookery. He and his wife Tracey Middleton-Grant have resided in Penn Branch for 8 years.
Natiya Curtis,
Parliamentarian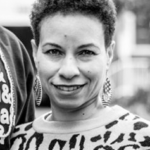 Natiya Curtis grew up in the Eckington neighborhood of DC in the 1990s. She attended Duke Ellington School of the Arts, Spelman College, and Howard University School of Law. After law school she  briefly practiced law in Philadelphia, but quickly realized there is no place like home. She is currently employed at the Social Security Administration (SSA) as an attorney. She has been a resident of Penn Branch since 2016. She lives with her husband and two children.