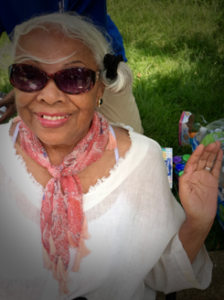 Long-time resident and Penn Branch Citizens Civic Association (PBCCA) Member, Mrs. Gladys Dorn-Hall of the 3100 Block of O Street, made her transition on Tuesday, February 4, 2020.
Mrs. Dorn-Hall will forever be remembered for her dedication, community involvement, and feistiness. She was a very active participant in the PBCCA until her illness last year.
Our prayers and condolences to her son Keith, family and friends. She lived life with love and vigor.
Mrs. Gladys Dorn-Hall will lie in state at McGuire Funeral Home, 7400 Georgia Ave., NW, Washington, DC on Saturday, February 15, 2020 from 10:00 a.m. until time of the Service at 11:00 a.m. 
Interment  – Clear Hill Cemetery
Flowers can be sent to the Funeral Home