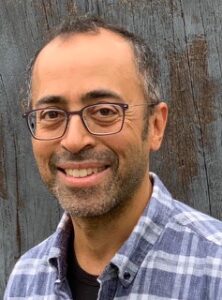 As COVID-19 keeps trying all of our patience, we hope to relieve some of your cabin fever by having a panel of speakers at this week's meeting that'll talk about the parks and recreation in the area.
Hopefully, this will give you new ideas on things you can do safely outside the house.  The COVID vaccine rollout isn't going as smooth as it could be. Those that meet the requirements (65 and older and/or working in a health care setting in DC) should regularly check out DC's Coronavirus website at https://coronavirus.dc.gov to see where they can sign up to receive the vaccine. I highly recommend everyone to go to that website and sign up for their alerts via email or text. This will help keep you up to date on the latest COVID issues for DC residents. Let's check in on our neighbors to see if they need assistance with those tasks.
As you know, the Block Captains are an essential part of our PBCA communications. If you don't know who your Block Captain is or if you are not receiving email updates from us, please let us know by dropping us a note at: [email protected], or by giving me a call at 240-416-9221 . And lastly, we have many new neighbors. If you're not a PBCA member yet, please either reach out to your Block Captain or get on our website at pennbranchdc.org to join.
Thank you and I look forward to seeing you at the next meeting!
Stan Benton,
PBCA President