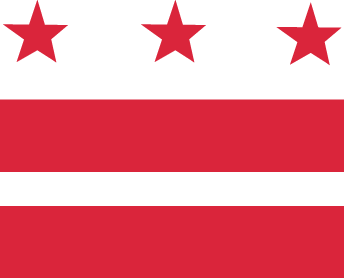 For Immediate Release
Washington, DC, July 23, 2020
Pennsylvania Avenue East Community Coalition (PAECC) Press Release
DC COUNCIL APPROVES $200,000 FOR A PENNSYLVANIA AVENUE EAST MAIN STREET PROGRAM AND $250,000 TO UPDATE THE SMALL AREA PLAN FOR PENNSYLVANIA AVENUE EAST CORRIDOR (Penn Ave East)
On July 23, 2020, the DC Council held the Second Vote of the Fiscal Year 2021 Local Budget Act of 2020 (Bill 23-761). The Bill passed 13-0. Included in that Bill are two initiatives sponsored by Ward 7 Councilmember Vincent Gray: $200,000 for a Pennsylvania Avenue East Main Street Program and $250,000 to update the Small Area Plan for Penn Ave East.
The approval of funding is a significant accomplishment of the Pennsylvania Avenue East Community Coalition (PAECC), a group of Community Civic Association Presidents and residents from nearby communities such as Dupont Park, Fairlawn, Fairfax Village, Fort Davis, Hillcrest, Penn Branch, and Randle Highlands, who are working together to bring long-overdue development to the area. The PAECC successfully solicited the support of Vincent Gray, Ward 7 Councilmembers; John Falcicchio, Interim Deputy Mayor for Planning and Economic Development; and Kenyan McDuffie, Ward 5 Councilmember and Chair, Committee of Business and Economic Development, to support the funding efforts.
Pennsylvania Avenue is designed as one of America's "Great Streets." Yet, Pennsylvania Avenue East of the River has not kept pace with the economic development happening in the rest of the city. Numerous reports, studies, and recommendations for revitalization and improvements have been conducted, including the  January 2008 Pennsylvania Avenue SE Corridor Small Area Plan, the current DC Comprehensive Plan, and the Pennsylvania Avenue East of the River Task Force Report dated 12/8/01.
These plans and report reflect the same recommendations; unfortunately, nineteen years (19) later, there has been little or no implementation to date. The PAECC followed the advice of the late John Lewis, "When you see something that is not right, not fair, not just, you have to speak up. You have to say something; you have to do something." 
Jacquelyn Cannon, Chair PAECC, states, "Our efforts started from a Change.org Petition created by Ayanna Smith requesting support for a Pennsylvania Avenue East Main Street Program. As a result of the petition and this funding, Penn Ave East will begin revitalization equal or similar to other communities in the District of Columbia. This is a major WIN for the community. The PAECC slogan is, "As DC Fights for Representation, We Fight for Revitalization."
###