Join Us
Saturday, May 15th @ 9:00AM

On Saturday, May 15th at 9:00AM Penn Branch community members will meet to begin cleaning and restoration of 9-11 Memorial Park, located at the intersection of Carpenter Street and O Street SE.  In addition to cleaning, we will plant and install new shrubs and park signage purchased through a recent $1,000 grant from the Anacostia Watershed Society (AWS). 
 If you plan to join us, please remember to bring your gardening tools, including rakes, shovels, shears, trimmers as well as lawn and leaf and trash bags.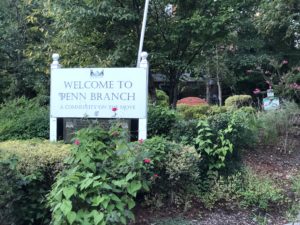 The PBCA board is also making plans to launch a community fundraiser next month. Your donation will help us to replace the deteriorating bench and install new pavers in the main walkways. If you can't join us on Saturday, May 15th, please consider making a donation to help us restore and maintain the gateway to our community!  To make a donation online, please visit: https://pennbranchdc.org/donate/
Share on facebook
Facebook
Share on twitter
Twitter
Share on linkedin
LinkedIn
Gallery: One of our last major community restoration of 9-11 Memorial Park took place on October 18, 2014. Many Penn Branch residents came out to help groom plants, restore walkways and flower beds.