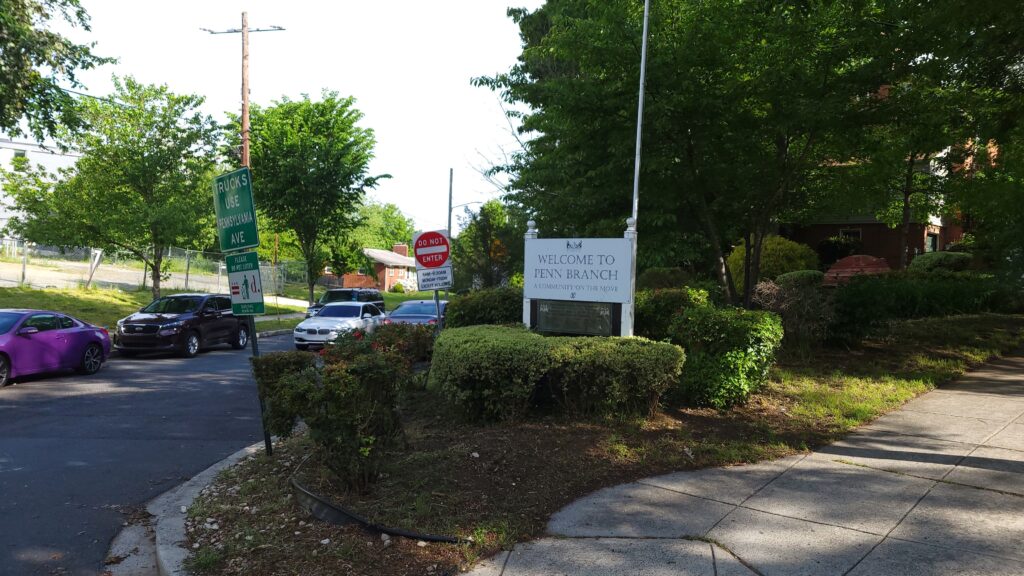 This week we received official notice that PEPCO will soon install two electrical outlets in our very own 9-11 Memorial Park. This has been a 12-year effort led by Alberta Paul and others. Having electric will make our gateway community park a well-lit, more inviting gathering place.  Also, we are asking everyone to donate an hour of time between 9am and 12pm, on Saturday, May 15th to help clean the park and plant new shrubs donated to us from the Anacostia Watershed Society (AWS). Remember to bring your tools and extra lawn and leaf bags!
Also, we offer special thanks to our community donors.  Penn Branch residents contributed over $500 to support the restoration and replacement of the bench in 9-11 Memorial Park. We wish to thank the following residents for their kind financial donations to help us replace the bench in 9-11 Memorial Park:
Mary Ann Smith
Alberta Paul
Leroy Owens
Donald & Barbara Harrison
Joan McKenzie
Marie Fritz
Tracey Grant
Rosemary Crockett
Dawn Moore
Maria Samuda
Can't join us on Saturday, May 15th? Make a donation!
Mail your donation to:
PBCA
P.O. Box 6730
Washington, DC  20020-2325
Or Visit:
www.pennbranchdc.org/donate