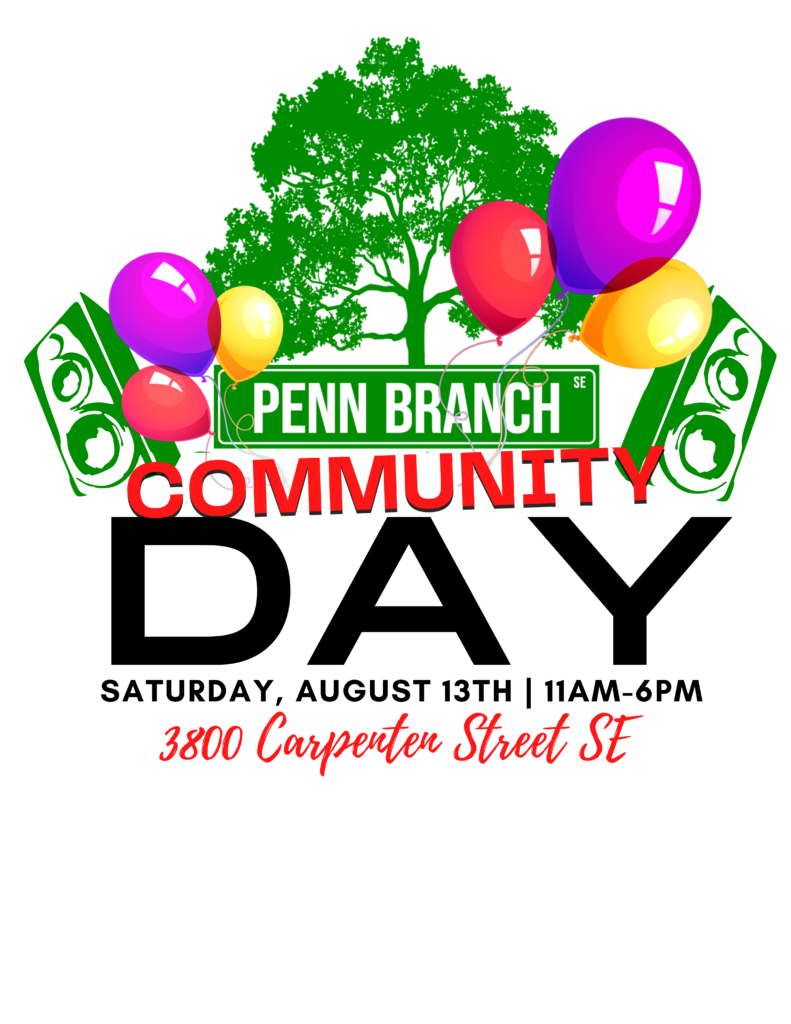 On August 13, 2022, The Penn Branch Community Association will host our annual Penn Branch Community Day, from 11am to 6pm.  This year will be extra special because it is our first community day in three years!  This event includes food, music, dancing, kids' activities, and more!  It is a great way to fellowship with our Penn Branch neighbors and celebrate our diverse community.
The success of this event relies in part on your generous support. The Penn Branch Community Association is kindly requesting a monetary donation to support this community event.  As a token of our appreciation for your donation, we will provide a banner with names of all our donors for this event.
Here's how you can make a donation:
1. CASH APP: To make a donation through cashapp: $PennBranch (Please note "Community Day")
3.  CHECK: A monetary donation by check payable to: Penn Branch Community Association. (Please note "For Community Day.") Please contact  Hospitality Committee chair Ms. Toni Reeves for pick up:  202.905.6448.
Your donation is also tax deductible.
Please make your donations by August 1st. Thank you in advance for your donation.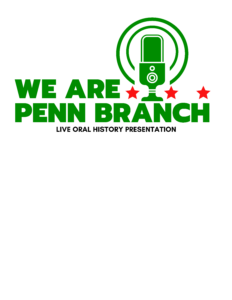 JOIN US FOR A SPECIAL MORNING KICK-OFF PANEL DISCUSSION & PRESENTATION
SPONSORED BY HUMANITIES DC / DC ORAL HISTORY COLLABORATIVE
Join us at 10:00am for a cup of coffee and pastries as participants from the recent "We Are Penn Branch" oral history project who will be invited to join a live panel discussion about the history of Penn Branch neighborhood.  The first phase of this project focued on collecting the personal narratives from residents who lived here between 1960-1968 (and before), as our neighborhood first became racially integrated.This live, outdoor morning coffee chat will be hosted by Humanities DC/DC Oral History Collaborative and livestreamed on Instagram.
TIME:
SATURDAY, AUGUST 13TH
10:00AM – 11:30AMLOCATION:
1500 Block of 38th Street SE(Outside /Weather permitting)*SEATING, COFFEE & REFRESHMENTS WILL BE PROVIDED.