Escape the Oval Office located at 1322B, H Street NE, second floor and Urban Grown Veggies are just a few of the businesses owned and operated by Penn Branch residents located in Ward 7.    Business owners, friends, relatives, and customers gathered on Saturday, October, 17 at a reception held at the recently opened Escape the Oval Office, which is owned by Ayana Canty and Tim Smith.   Attendees welcomed the launch of Urban Grown Veggies by Lisa and Darrell Baker.  
Master gardener Lisa Baker,  who also launched the You Tube video series Lisa and Bean Stalk, offers consulting services and tips to healthy eating and a sustainable city garden that could reduce your food costs, feed your family, and teach healthy values and gardening skills.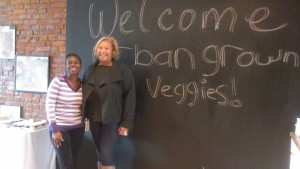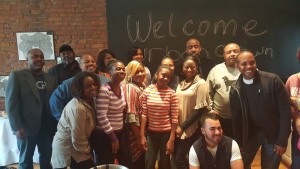 Escape the Oval Office offers more than some of the 'escape' rooms that have been emerging nationwide.  In addition to the well-planned escape room, there are class rooms equipped for educational activities.  The two floor layout, which is also includes a well-laid out reception room, is perfect for team building and group activities.   Attendees included, Ward 7, Councilwoman Yvette Alexander, Penn Branch President, Jimmie Williams, many Penn Branchers and lots of families and children.