Penn Branch Resident Pamela D. Bridgewater Toure (July 22, 1969 – Dec. 27, 2014) passed away on December 27, 2014 at the age of 45.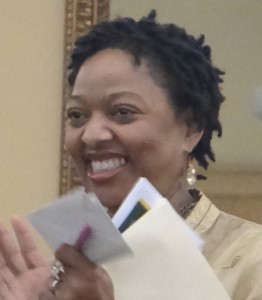 Pam was an active member of the Penn Branch Citizens Civic Association (PBCCA) and wife of past president, Kweku Toure.   Pam produced the Penn Branch newsletter, lead a valuable PBCCA seminar on wills and trusts and senior issues, as well as helped organize host the 2014 community inner dance.  Pam never let cancer slow her down.
Pamela was also an activist lawyer and legal scholar specializing in issues related to reproduction, sexuality, identity, poverty and women's health. As a lawyer, Pamela provided legal defense of reproductive health care clinics, service providers and activists, and also provided pro bono legal service and consultation on matters such as estate planning for poor people and people living with HIV/AIDS, as well as legal services for peace activists and activists within the fair trade and globalization movements. As a professor, she inspired students at Northeastern University's School of Law and at American University's Washington College of Law, where she became a tenured law professor by the age of 35. Until illness made continuing at AU impossible, she taught property law, inheritance law, and reproduction and the law.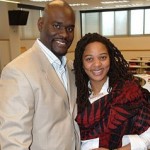 Pam who took such an active role in some many venues was a friend, advocate and inspiration to many; she will truly be missed.
A memorial services were held at the Woman's National Democratic Club, located at 1526 New Hampshire Avenue, NW, Washington, DC 20036, on Sunday February 1, 2015 .. 
You can read Pam's full obituary at: http://www.legacy.com/obituaries/washingtonpost/obituary.aspx?pid=173869009#sthash.opDWZ05A.dpuf
More articles about Pamela Bridgewater Toure:
http://kopkind.org/2014/12/31/pamela-bridgewater-toure-july-22-1969-december-27-2014/
http://www.law.wisc.edu/news/Articles/UW_Law_School_mourns_the_loss_of_2015-01-21