Thanks to everyone for coming out and joining us at the December Holiday Social! A special thank you to those who shared their favorite holiday dish and who helped make this event a success. A festive time was had by all!
We were blessed with a piano selection by Elson Nash's son, Amiri Nash. Elson is PBCCA's Corresponding Secretary. Amiri is an Instrumental Music student at Duke Ellington School of the Arts in Washington, DC. Thank you Amiri for sharing your gifts and talents with the community. Great job!!
Click to hear a sampling of Amiri's solo:
Congratulations to Robin Hammond, winner of the Holiday Basket giveaway full of goodies!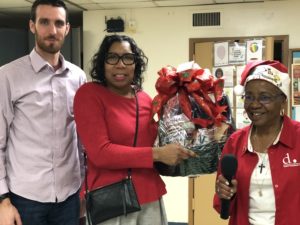 We look forward to seeing everyone again at the PBCCA 2019 Holiday Social on December 10, 2019!
Check out the pictures below from the event: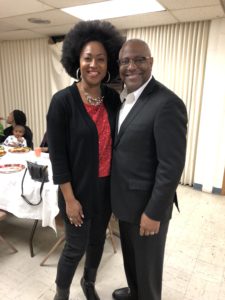 Thanks to Rev. Curry and the Pennsylvania Avenue Baptist Church family for allowing PBCCA to host our monthly meetings, Holiday Social, and other events at the church. We appreciate your hospitality and continued support.