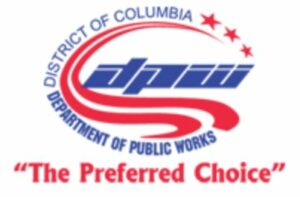 New Neighbors,
On behalf of the Penn Branch Citizens Civic Association (PBCCA) Executive Board, I would like to welcome you to the Penn Branch community!
DC Department of Public Works (DPW) provides many of the city services you will use most.  The Service Guide for New Residents provides a brief description of DPW's residential services and useful tips to request a DPW service. Services include:
Trash Collection
Recycling Collection
Sanitation Services
Seasonal Services
Parking Services
DPW works hand-in-hand with the Penn Branch community to help keep it clean, safe and attractive. Do your part and stay abreast of all the services, collection times, and ways you can help keep it clean too.
To contact DPW for more information, go to http://www.dpw.dc.gov or call 202.673.6833 or 311.
Enjoy your stay in the Penn Branch community.
Regards,
Jacquelyn Cannon
President, PBCCA